HTT Graphic TFT
The HTT series offers full colour TFT displays, with a simple HDMI and USB plug and play interface. The HTT can be configured with a touch screen, providing control without the need of a mouse or keyboard. Designed with industrial applications in mind, the HTT is perfect for panel mounted applications and HMI interfaces.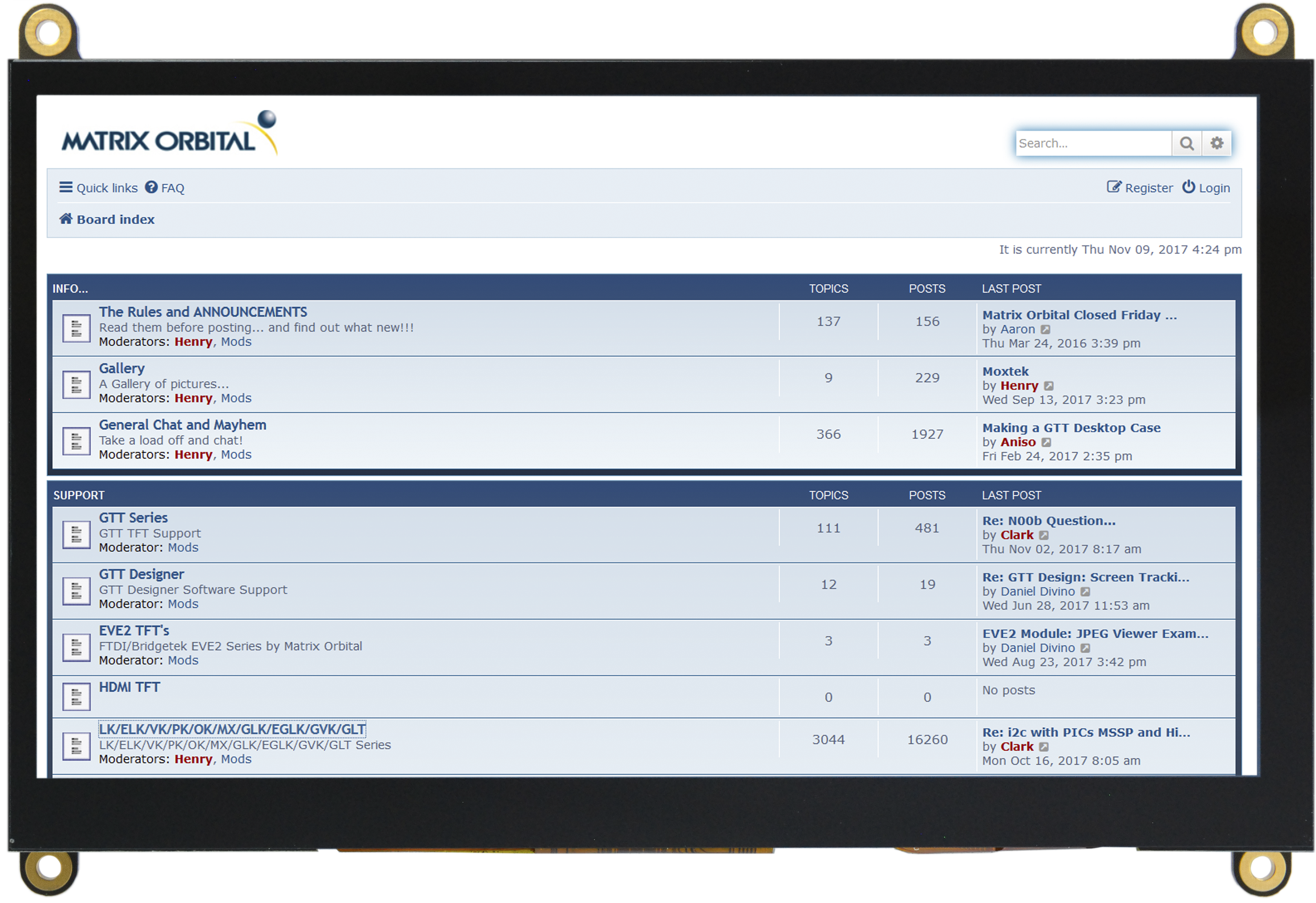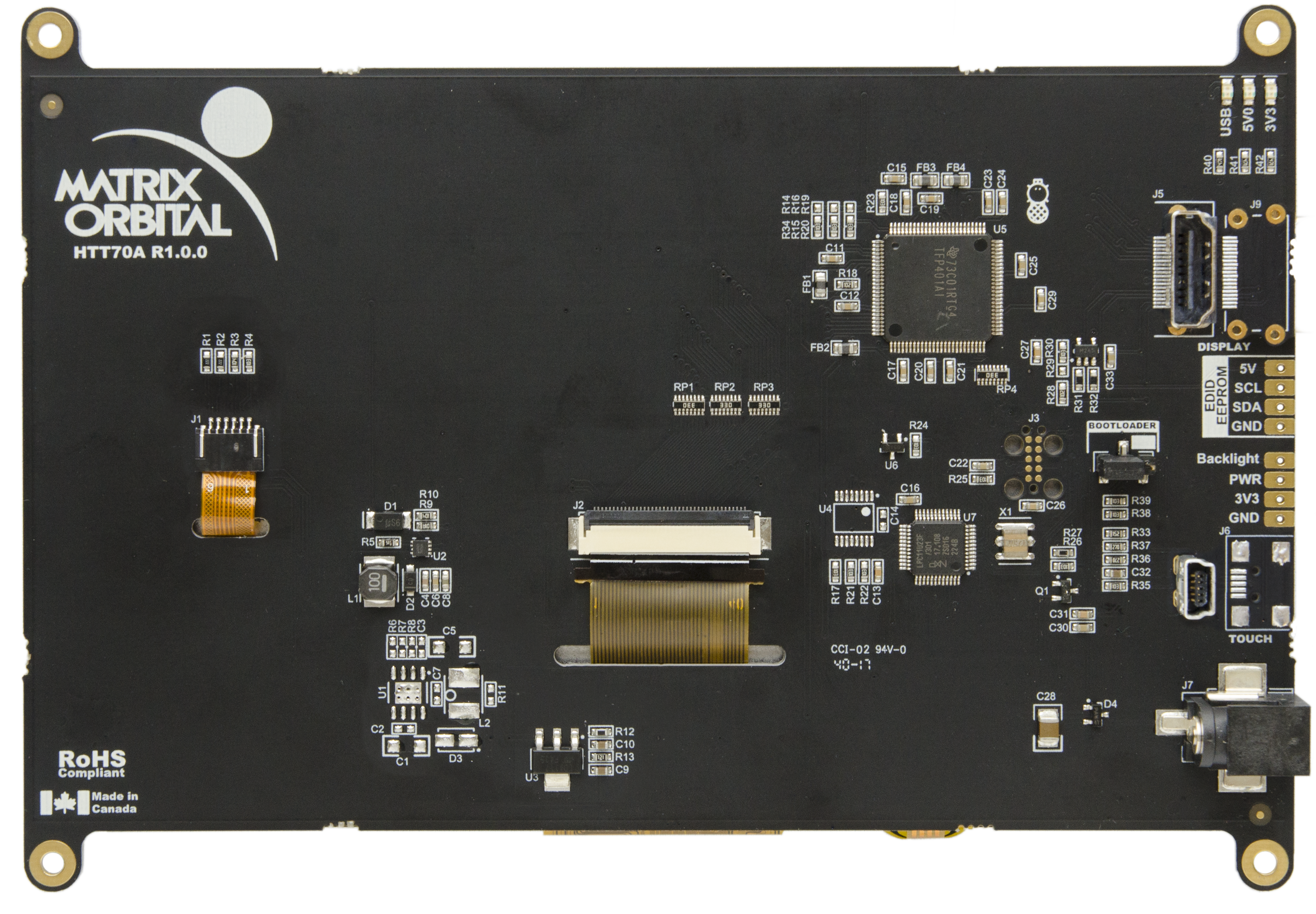 Document Links for HTT Graphic TFT Series
Manual
Backlight

BLS  Standard Brightness (300 Nit or less)

BLM  Medium Brightness (600 Nit or Less)

BLH  High Brightness (1,000 Nit or Less)
Voltages

V5  5.0V Input Voltage

VPT (HTT only)  Regulated 5V-35V Input Voltage
Headers

H5  Horizontal HDMI and USB Connectors

H6  Vertical HDMI and USB Connectors
Interfaces

HDMI High-Definition Multimedia Interface hardware protocol uses four twisted pair conductors to transmit visual information at up to 4 Gbit/s, across distances up to 15m. HDMI protocol is ideal for providing fast visual updates in embedded and industrial applications alike.

USB Universal Serial Bus hardware protocol uses a single pair of differential conductors to transmit data at speeds up to 12 Mbps.  This hardware protocol supports multiple devices over mid-range distances, typically up to 5 meters.
Touch

TPC  A capacitive touch screen is a clear overlay which uses measures nearby conductive disturbances.  Capacitive touch overlays are much harder than resistive touch, and suffer limited degradation over their lifespan.  Capacitive touch requires a direct finger input, or specialized glove or stylus.  Nonetheless, capacitive touch has become the input standard for advanced consumer applications.

TPR  A resistive touch screen is a clear overlay which uses physical pressure to detect touch input. Resistive touch overlays offer higher precision than their capacitive counterparts, and can be activated with ordinary implements, including gloved hands. A resistive touch panel will typically be less durable than a capacitive version. However, the versatility of this technology and low cost has made it attractive to industrial applications that require advanced input.